ON THE WINGS OF MANTRA WORLD TOUR 2019
Deva Premal & Miten with Manose
Buy Tickets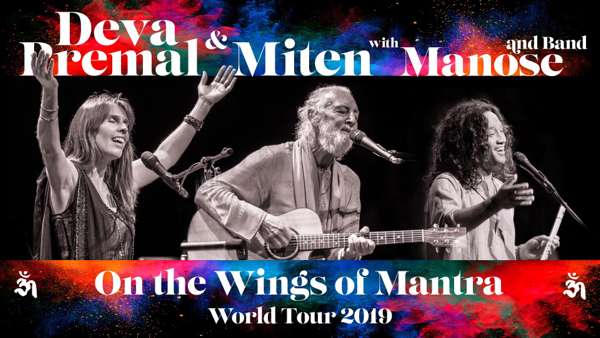 Join Deva Premal & Miten with Manose and their international band for a deep immersion into the power of mantra, with Deva's golden voice and Miten's songs of love and gratitude carrying us beyond our daily worries - a celebration of open hearts, moving into a timeless space together. Evenings will feature mantras from their best selling recent release, DEVA, including the transcendental Seven Chakra Gayatri Mantra.
The Edmonds concert is presented in cooperation with East West Bookstore.
Please only buy tickets from the official ticket outlets linked from this website. We don't have any control over unauthorised ticket outlets and cannot guarantee ticket pricing or authenticity so please don't risk it.
Line Up