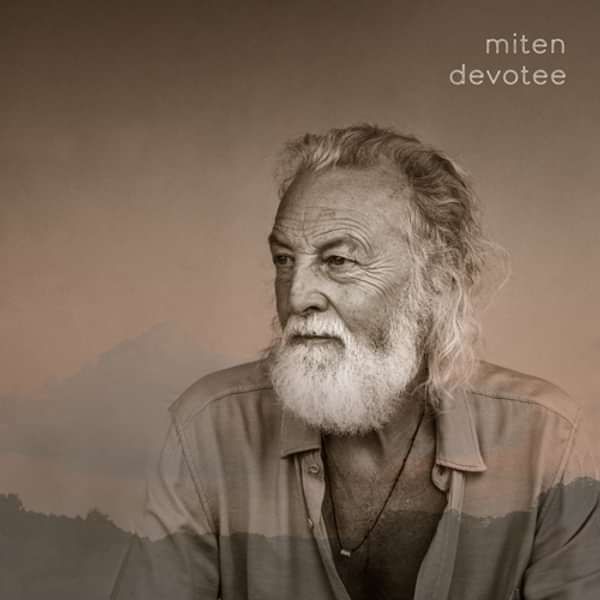 Devotee - CD
The transcendent new album from Miten
Devotee, the transcendent new album from Miten, explores the interlinked themes of life, love, death and devotion in a beautiful collection of songs that roll, meander, roar and swirl gently into the mystic.
Devotee vibrates on many levels as it travels the road towards contemplation and redemption. The album begins with Eyes/Ocean, originally recorded by the great Sheila Chandra. Miten creates an expansive, meditative journey, gently propelled by the exquisite bansuri and vocalising of long-time musical collaborator, Nepalese born Manose, and (in a rare, guest role here) Deva Premal herself.
From there, the album takes off in a variety of directions ranging from the reggae pulse and joyful message of Dance When You Walk to the bluesy, sensual, downright Tantric styling of Bring Me Your Love. Into Your Hands and Rhythm of the Heart speak of the healing and transformation that comes from a life of devotion to a higher spirituality and several tracks, including the gently reflective Silent Space with You, Road to Freedom with its driving rhythms and soaring flute, and the deeply personal, heart-filled finale All the Way, showcase the expertise of Miten and Deva's touring band – the Temple Band featuring Joby Baker, Spencer Cozens, and Rishi.
An album of luminous artistry and profound spiritual depth, Devotee soothes the ears, refreshes the heart and nourishes the soul.
"Miten has a vibe like he's played some of the same local dives as Leonard Cohen and Kris Kristofferson, but he's also a troubadour who has seen the light." –DailyOM
*"Miten has a rare musical talent; his voice and music have the power to raise the level of spiritual energy in his audiences to ecstatic levels, often in a very short time…." *–Stanislav Grof, MD: Author – The Cosmic Game, When the Impossible Happens, and Psychology of the Future
Track Order:
Eyes/Ocean - 9:15
Dance When You Walk - 6:33
Bring Me Your Love - 8:08
Into Your Hands - 8:37
Silent Space With You - 5:00
Rivers of Babylon - 4:07
Road to Freedom - 7:48
Rhythm of the Heart - 5:55
All The Way - 5:57