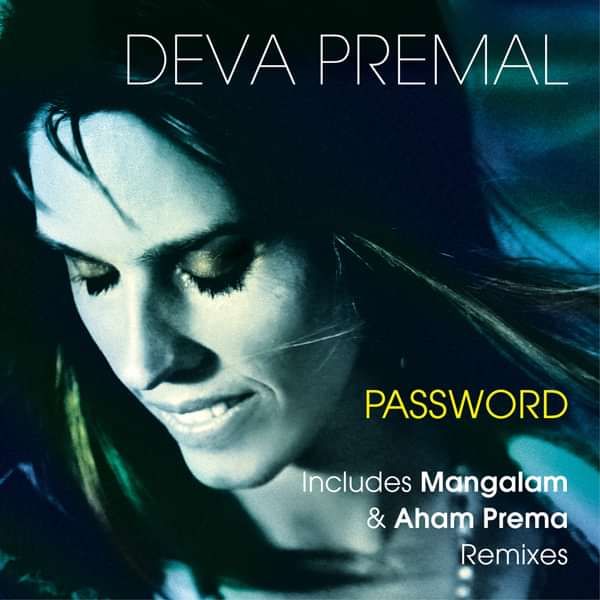 Password (Deluxe Version) - Digital
Deva's enchanting CD, Password, first released in 2010, now available as a Deluxe version including 2 new Rishi remixes.
03-Sri Nanda-Nandanastakam
10-Aham Prema (Rishi Remix)
11-Mangalam (Rishi Remix)
Password Deluxe Version booklet.pdf
Deva's enchanting CD, Password, first released in 2010, marked an exciting new direction in blending the musical traditions of East and West, embedding the extraordinary energy carried by ancient mantras into a rich fusion of sound and silence.
Deva's golden voice glides on the wings of Manose's magical bansuri, seducing us into an enchanted landscape where deities, saints, devadasis and gopis dance, ecstatic together, in the sacred temples of ancient India...while being accompanied by some of Europe's most accomplished young jazz musicians. The new Deluxe Version includes mesmerising Rishi remixes of Aham Prema and Mangalam. To celebrate this special release, you can listen to the full album in our sample player through February.
The Password Deluxe Version, including the new remixes, is available here in the DP&M Store. A new remastered version in high definition audio is also available at iTunes worldwide.
"Password is aptly named for it's like a magic ticket that brings you through blissful golden skyways until you're right by Deva Premal's side, exploring the glories and beauty of the every day with new eyes, new ears, and a timeless heart." - Daily Om
"As usual, the hugely talented Deva Premal (vocals, tanpura. keyboards), joined by Miten (guitar, vocals) and Manose (bansuri flute, vocals), doesn't disappoint on Password. Her voice sings these mantras with almost unearthly beauty, peace, and grace." -New Age Retailer
"Magical, I use your music in my church for healing services, even workmen we've had in have said how beautiful it is. I love Password and all the others. Thank you so much." -Gosport Spiritualist Church, UK
*"Amazing voice. Each song just kept getting better. New, but dedicated fan now." *–iTunes Review
"Otherworldly in its beauty and serenity and godliness. Tangible and touching bhav. Beautifully produced. Brings tears to my eyes and makes me raise my arms and dance. I have given five stars to lesser music and would give this a six if I could." –Amazon Review
"I play her CDs in my yoga classes a lot and this one is particularly relaxing so I use it on days I want a slower practice. All are beautiful." –Amazon Review