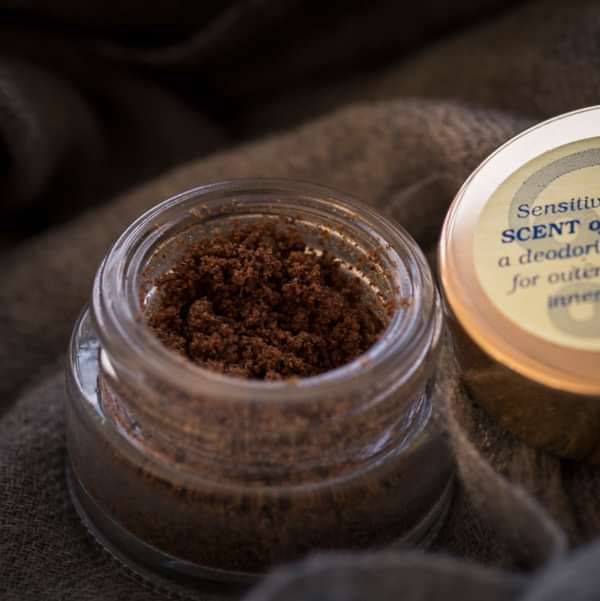 Scent of Samadhi
Deva's favourite all natural, ayurvedic powder perfume.
Scent of Samadhi is an all natural, ayurvedic herbal body incense powder used by the yogis of South India. It is ideal for yoga, meditation, body work and as a beautiful fragrance for daily use.
Samadhi (sa-mah-dee) means, "The inexpressible pure bliss of union with the Divine." Scent of Samadhi is an herbal perfume powder that works along with the body's natural scent to create a fragrance that is truly inspiring, uplifting and intoxicating.
Wear it to feel good and attract abundance in all aspects of your life! The fragrance can guide you inward, bringing a deeper clarity and focus when meditating or doing yoga.
The yogis of India consider Scent of Samadhi to be connected to the goddess Laxmi, who is related to spiritual and material abundance. Scent of Samadhi customers tell us it raises a positive vibration and feelings of well-being. Both women and men use it to attract all that is bliss, inspiration, and abundance. It is for this reason that the
This ancient ayurvedic herbal blend contains no colors, chemicals or animal products. This deodorizing perfume powder includes red sandalwood, clove oil, tulsi oil, rose oil and cardamom oil extract.
With daily use, a jar of Scent of Samadhi will last you 3 months.