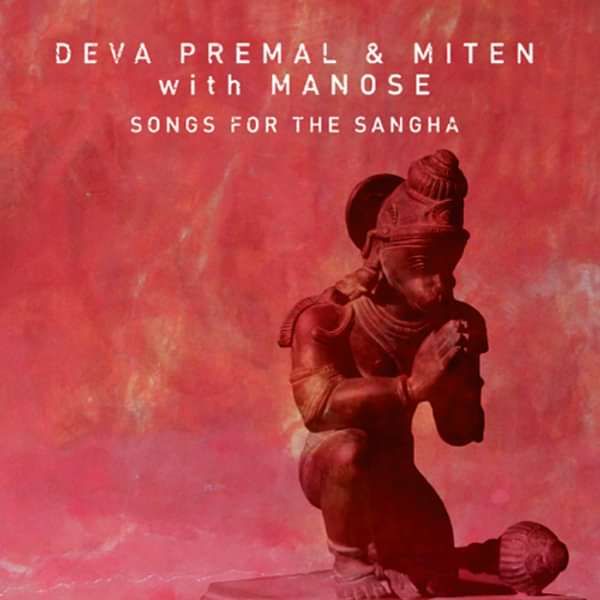 Songs for the Sangha - CD
Deva Premal & Miten's extraordinary new album
Songs for the Sangha, weaves ancient mantras with songs celebrating inner journeys, melding many different musical and spiritual traditions in a joyous flow.
Deva & Miten are joined as always by Nepalese bansuri maestro Manose, along with Canadian multi-instrumentalist & Grammy-nominated record producer Joby Baker, and noted UK keyboard wizard Spencer Cozens (John Martyn-Joan Armatrading). Together, they create a unique soundscape, moving with fearless grace between Indian chant motifs, Western classical piano riffs, swampy reggae grooves and rich soul/jazz inflections.
Songs for the Sangha offers a loving invitation to move from the daily rush of "doing" into deeper realms of simply "being." Play it driving to work, play it cooking dinner, play it in your yoga studio, in the bedroom, or in your ear buds as you walk down city streets.
The music is there to support and entice – as the beautiful Rumi poem featured in the final track says, "Draw near, draw near and I will whisper in your ear, the name whose radiance makes the spheres to dance. OM…"
Tracks:
Parameshwara Mantra / Deep in Love - 14:03
Sarveshaam Mantra - 06:36
Ganapati Mantra / Strong My Roots - 07:20
Karuna - 04:38
Brahma Gayatri Mantra - 07:45
Guru Mantra - 05:36
Draw Near Draw Near - 10:50
Total Running Time: 57:28