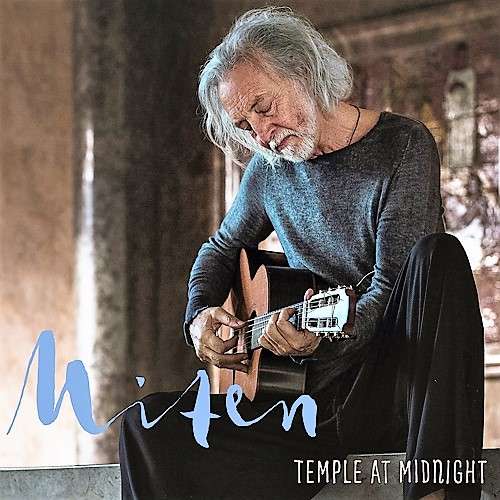 Temple At Midnight - Digital
Temple At Midnight is a soulful, no-frills, all-acoustic tale of love and redemption.
From his hedonistic days in London's rock scene to a voyage of self-discovery in mystic India, Miten returns with a clear head, a great album, and devoted heart.
From the steady flowing gospel groove of River Man; the Zen blues of No Goal But This; the mellow, reflective One Step At A Time and Exactly As It Is (featuring Deva Premal), to the rays of moonlight illuminating the Rumi-inspired lyrics of All Is Welcome Here, Miten pays homage to a life lived fully and without compromise. He even adds, for good measure, a personal, hauntingly poignant rendition of the Beatles classic, Norwegian Wood.
Temple at Midnight gives a voice to our intimate inner spaces, with songs that welcome us however they find us, sharing our fears, celebrating our joys and, through it all, reminding us of "the silence gently growing."
What People Are Saying
"…Once you are pulled into the Riverman's flow there's no stopping till Inescapable Love, at the end of the album, and then you'll just want to replay and hear it all again… and again.....Temple at Midnight is the best thing I've heard in a long, long while. Also--thank you, Joby—the arrangements and production is so over the top-awesome…! "
Sharon Gannon – Teacher, Yogini and Co-founder of Jivamukti Yoga
"...On this wondrous musical journey to Love, we have no fear. Our path is illuminated by each song, glowing with a different colored light, showing us the way home..."
Krishna Das - Kirtan wallah and Grammy award winning musician
"…To go into the heart, to feel embraced by the intimate music and lyrics, and to hear the soul's longing, are gifts of this beautiful new album..."
Snatam Kaur Khalsa – Devotional singer, peace activist and author