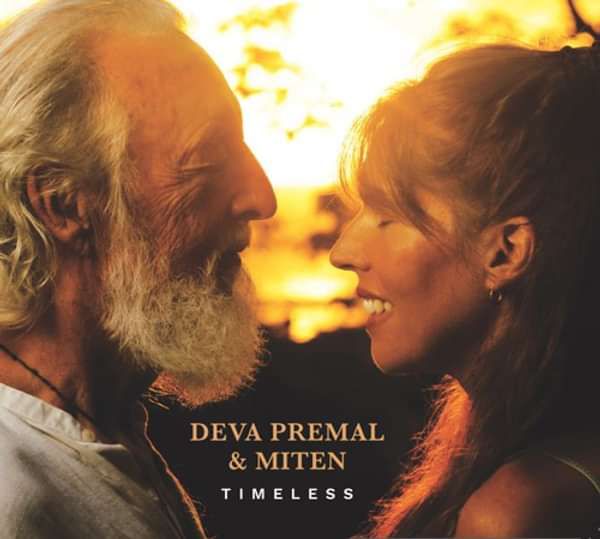 Timeless - Digital
an album of inspiration, healing and hope for our troubled times
1. Tara Mangalartha Mantra - Prayer (Climate Balance) - feat. India Arie
3. Tara Sabari Mantra (Healing)
4. Shree Krishna Sharanam Mama (Refuge in Krishna)
5. Om Durga (Protection) feat. Joby Baker
6. Gayatri Mantra Japa Celebration (Illumination)
7. White Tara Mantra (Longevity)
8. Campfire Sri Ram feat. Jai Uttal
9. Tara Mangalartha Mantra (Climate Balance) feat. India Arie
*TIMELESS *is the new album from the beloved, Grammy-nominated mantra music duo, Deva Premal and Miten. Conceived and created amid the lush tropical tranquility of the couple's remote jungle retreat in Costa Rica, TIMELESS is an album of inspiration, healing and hope for our troubled times. Soothing mantras, glimmering, gemlike musical soundscapes and the sublime voice of Deva Premal and her soulmate Miten take the listener to a blissful place of calm and serenity.
Grammy-winning singer-songwriter India Arie lends her own incandescent voice to the album's key track "Tara Mangalartha Mantra," a prayer for climate balance. All proceeds of this track are donated to 4ocean.com
Other collaborators include Grammy-nominated world devotional music pioneer Jai Uttal and the duo's longtime producer/multi-instrumentalist Joby Baker. The newest musical statement from mantra music's own divine couple is a beguiling set of tracks, encompassing many phases of Deva and Miten's journey—uniting past, present and future in one TIMELESS musical experience of wonder, infinite love and healing.