THE GAYATRI FESTIVAL WEEKEND: MULLUMBIMBY, AU
Deva Premal & Miten with Manose and The Temple Band
Buy Tickets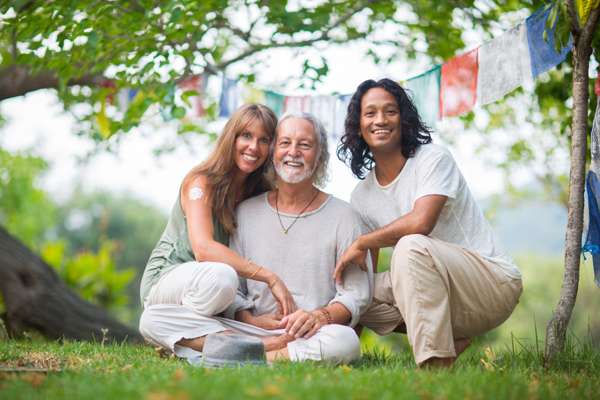 Feb 7-9, 2020
Booking Open
Early Bird Price: $395 AUD (including GST) – until Sept 30, 2019
$440 AUD (including GST) – from Oct 1, 2019
Two organic vegan meals included
The Gayatri Mantra is a prayer to the sun, and in this spirit we have created the Gayatri Festival – a celebration of light – shining within us and throughout our ecstatic chant community.
During the Gayatri Festival Weekend we immerse ourselves in chant sessions filled with mantra, sacred song and a deep celebration of the heart. In this healing environment, we bathe in a joyful, inspirational, and loving rejuvenation of the spirit. This is the key to the Gayatri: it nourishes the soul, giving us the strength and inspiration to go forward into our lives with a deeper sense of awareness, more compassion, more humour, more love.
Our Gayatri sun will shine brightly and support us as we move through life's challenges. We all know how easy it is to sometimes lose touch with our light of love… the Gayatri Festival is here for us all, to replenish, to re-charge, and to re-new our sacred connection with the Great Spirit – our true Buddha Nature.
"If ever there was a time to come together in sacred union, that time is now. Bring your voices, your open hearts, your laughter, your tears – All is Welcome Here!" -Deva & Miten
Please only buy tickets from the official ticket outlets linked from this website. We don't have any control over unauthorised ticket outlets and cannot guarantee ticket pricing or authenticity so please don't risk it.
Line Up