Blue Spirit Costa Rica presents:
Ecstatic Chant
Deva Premal & Miten, Krishna Das, Jai Uttal and Invited Artists
Buy Tickets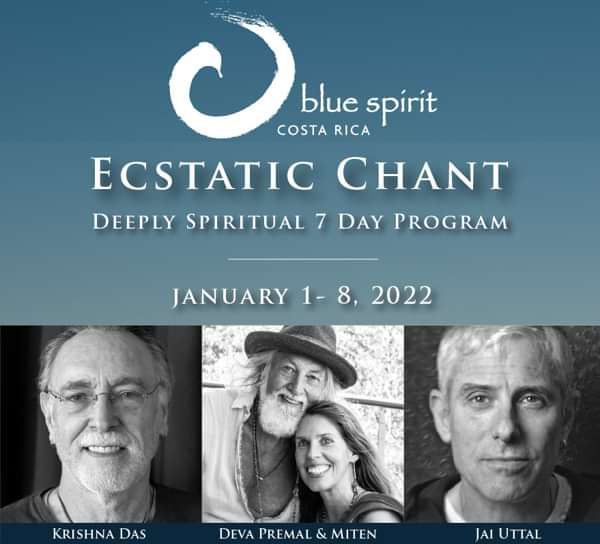 Deeply Spiritual 7 Day Program
Join us for a profoundly uplifting 7-day gathering at Blue Spirit to bring in the New Year: Ecstatic Chant happening at Blue Spirit January 1-8, 2022.
Bring in the new year with sacred sounds, celebration, and a heartfelt community. Chant with world-renowned Musicians Deva Premal & Miten, Krishna Das, and Jai Uttal.
They will be accompanied by various artists: Shanti Sounds Costa Rica, Arjun Bruggeman, Vishvambar Sheth, Marianela Ortiz, and Aykanna that will all share their gifts of music, healing practices, yoga, and meditation.
In your free time exploring the beach, relax in the saltwater pool, or mingle with others in our cafe. Get nourished with our famous & healthy cuisine and enjoy the surrounding nature and tranquility.
Line Up
Deva Premal & Miten, Krishna Das, Jai Uttal and Invited Artists