VIA Illuminata: Shamanic Wisdom & Sacred Mantra
Deva Premal and Miten
Buy Tickets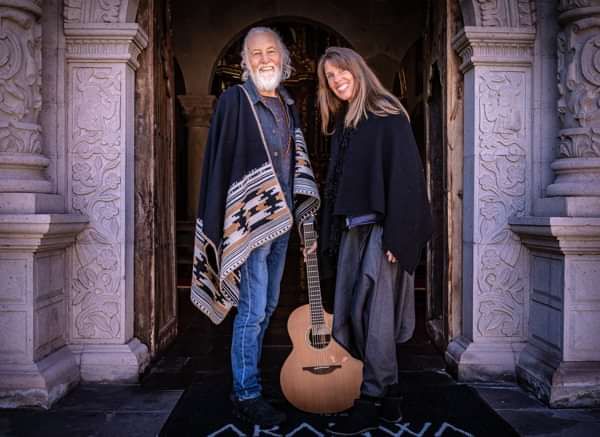 Join Deva Premal, Miten, Marcela Lobos and Dr. Alberto Villoldo for a feast of music and shamanic wisdom in the magical Sacred Valley in Peru. We begin each day with morning yoga and an expedition to ancient temples, where we take part in ceremonies with the Andean shamans. In the early evening we immerse ourselves in the healing world of mantras and sacred songs, exploring sound, silence and meditation. In this healing environment, we are enveloped in a joyful, inspirational, and loving rejuvenation of the spirit.
For More Info: The Four Winds * (877) 892-9247
April 14 - 21, 2022
Land costs: $2,900 for double occupancy (same cost for 3rd person); and $3,700 for single occupancy.
Junior Suites hotel upgrade: $3,200 for double occupancy (same as above for 3rd person); and $4,000 for single occupancy. Limited availability. Please call the office to register.
Optional Machu Picchu Day Trip
Your day trip begins with a scenic train ride along the Urubamba River to Machu Picchu (7,875 foot elevation), where guides will walk you through the fabled "City of Light." When guided walk concludes you can continue to explore the sanctuary at your own pace. Afterwards, you may visit the local craft markets in Aguas Calientes, before our afternoon return to our hotel. Registration link will be provided with your Via Illuminata confirmation. Excursion day takes place during the expedition. *Third party provider, all payments and arrangements are managed by WELSAT. The last day to register for this optional day trip is May 6, 2020.
Optional Sacred Valley Extension
Mt. Pachatusan, the Axis of the World
Hosted by Alberto Villoldo, Ph.D.
Details TBC This is an expedition to Mt. Pachatusan to take part in sacred ceremonies and rites of initiation with the shamans and prophecy keepers of the Andes. Mt. Pachatusan is the legendary protector of the Earthkeepers, the medicine men and women charged with the stewardship of all living beings on the Earth. In ceremonies in millenary lagoons we will receive the blessings of the ancient masters of this land, and we heal from the stories from our past. Land cost: $1,950 for double occupancy; $2,350 for single occupancy.
This is a rugged expedition that includes two nights of camping at an altitude of almost 12,000 feet and extensive hiking at altitude. Participants must be in good physical shape. Open only to Via Illuminata participants (as you will have acclimated to altitude.)