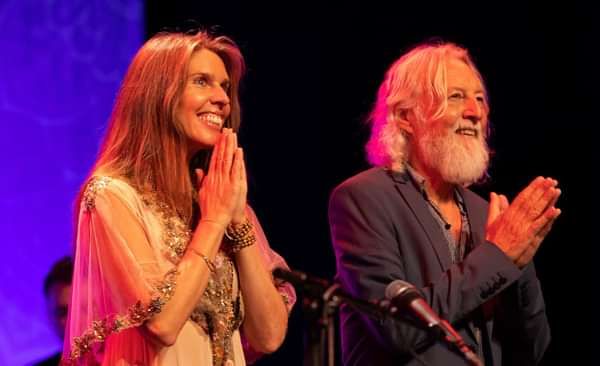 Important Information If you purchased tickets to the May 3rd, 2020 concert, no worries, your seats will automatically transfer over to the new date, Saturday, May 21, 2022. No action is required on your part. You will receive an email shortly from South Miami-Dade Cultural Art Center with more information on the date change.
In the unfortunate situation that you are unable to attend the May 21st, 2022 concert, and you would like a refund please contact boxoffice@smdcac.org**
DEVA PREMAL & MITEN
Join world-renowned devotional mantra stars Deva Premal & Miten as they celebrate 30 years of love, mantra and inspirational music. These magical gatherings have inspired and transformed audiences across the planet. To celebrate their 30th anniversary, Deva and Miten will feature a collection of old favourites from their 21-album catalogue, along with standout pieces from their 2019 Grammy nominated album DEVA, which includes the Seven Chakra Gayatri Mantra, one of their most famous signature chants.
Please only buy tickets from the official ticket outlets linked from this website. We don't have any control over unauthorized ticket outlets and cannot guarantee ticket pricing or authenticity so please don't risk it.
Line Up