The Gayatri Gathering: Blue Spirit, Costa Rica
Deva Premal & Miten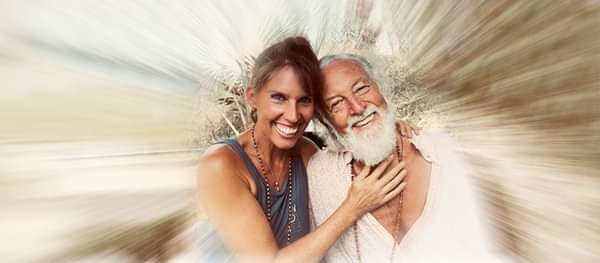 Deva Premal & Miten's Gayatri Gathering
JUne 1 - 8, 2024
Email Catherine with the dates of the group that you would like to join in the subject line for more information and registration
A New Experience – A Festival of Light!
Friends – the Gayatri Mantra is a prayer to the sun, and in this spirit, we have created the Gayatri Festival – a celebration of light – shining within us and throughout our ecstatic chant community.
Days will feature a two hour morning feast of Ecstatic Chant, where we immerse ourselves into the healing world of mantras and sacred songs. Following this, we have time to luxuriate on the beautiful beach, enjoy the waves, take some of Blue Spirit's excellent vacation excursions, re-charge our energy cells, make new friends and re-connect to our life's true purpose.
We will also have the space to share our own creativity with each other – a daily timetable will be posted where you can enter your name and a description of whatever you would like to offer – music, massage, dance…
To consolidate our daily mantra practice, Osho's Kundalini Meditation will be available every afternoon.
In the evenings we will gather again for further exploration into sound, silence, mantra and meditation. Together, in this healing environment, we bathe in a joyful, inspirational, and loving rejuvenation of the spirit.
This is the key to the Gayatri: it nourishes the soul, giving us the strength and inspiration to go forward into our lives with a deeper sense of awareness, more compassion, more humour, more love.
Our Gayatri sun will shine brightly and support us as we move through life's challenges. We all know how easy it is to sometimes lose touch with our light of love… the Gayatri Festival is here for us all, to replenish, to re-charge, and to re-new our sacred connection with the Great Spirit – our true Buddha Nature.
So – bring your laughter, bring your tears, your busy lives and your careers, and bring the pain you've carried for years. All Is Welcome Here!
With love, Deva & Miten
Line Up