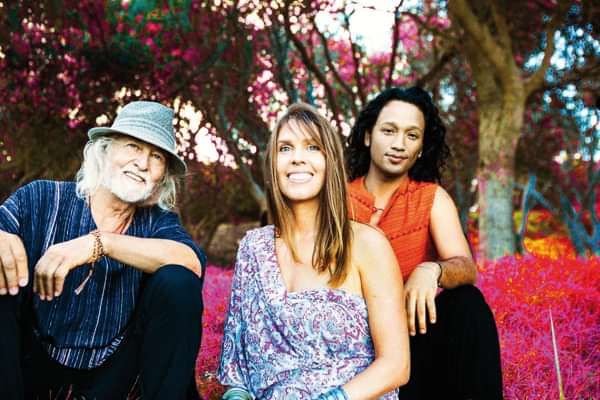 Nam Myoho Renge Kyo (Live) - Free Download
Download for free by joining the mailing list to receive news and offers from Deva Premal & Miten GBP. You can unsubscribe at any time. We'll also ask you to confirm your location in order to help with future event planning. For more details see the privacy policy.
This service is provided by Music Glue. By submitting this form you agree to the terms and conditions
Nam Myoho Renge Kyo Mantra [Live]
Namo Myoho Renge Kyo I devote myself to the Mystic Law of the Lotus Sutra.
This mantra encapsulates the teachings of the Lotus Sutra by Gautama the Buddha, given towards the end of his life. The message of this mantra is that we all carry the state of Buddhahood within our own hearts. Chanting this mantra opens us to our supreme and innate Buddha Nature.
Taken from Deva Premal & Miten with Manose's latest release, Cosmic Connections Live.
The album was recorded during their 2014-15 World Tour.
Available in our store or at iTunes worldwide now: http://apple.co/252EoXM.